Practical information
Deadline for application : Monday, January 22, 2018.
To submit your application, please click below :
To apply you have to fill in an online form with a short motivation letter (200 words max) and a short scientific abstract presenting your research activities and the topic of your poster (1 page, use the template here)
The school starts on Monday, April 16 in the afternoon, and lasts till Friday April 27, at noon. On-site registration opens on Monday April 16, from 2pm.
Beware that the school is open to a limited number of 53 participants, due to the occupancy limit of the lecture room.
The school is mostly directed towards PhD students or young researchers; however no restriction of any kind based on status, nationality or organization applies and everyone is free to register. If applications outnumber the occupancy limit, the scientific committee will do a selection among applications, based on the motivation letter and the scientific abstract.
All participants are required to submit a poster in order to encourage interactions during the school. Posters will be on display during all the session. Poster presentations are casual and take place during after-lunch and after-dinner times.
Deadline for registration : March 26, 2018.
Registration includes accommodation in the Physics center and all meals from Monday 16 evening to Friday 27 noon. Only transportation remains at the expense of the participant once registration fees are paid.
We understand that some attendants might not be able to attend the whole two weeks of the school. However it is not possible to offer part-time registration fees and full registration fees are due in all cases.
Registration fees (including accommodation and meals, for 11 days & no subject to VAT)
Researcher from a public university or research center : 1400 €
Industrial : 1700 €
Student : 1100 €
The school has been awarded "école thématique du CNRS" : thank you to contact us if this labeling concerns you.
Sponsoring( VAT 20% extra )
Industrial partner with advertising and product showcase during the school : 4000 € HT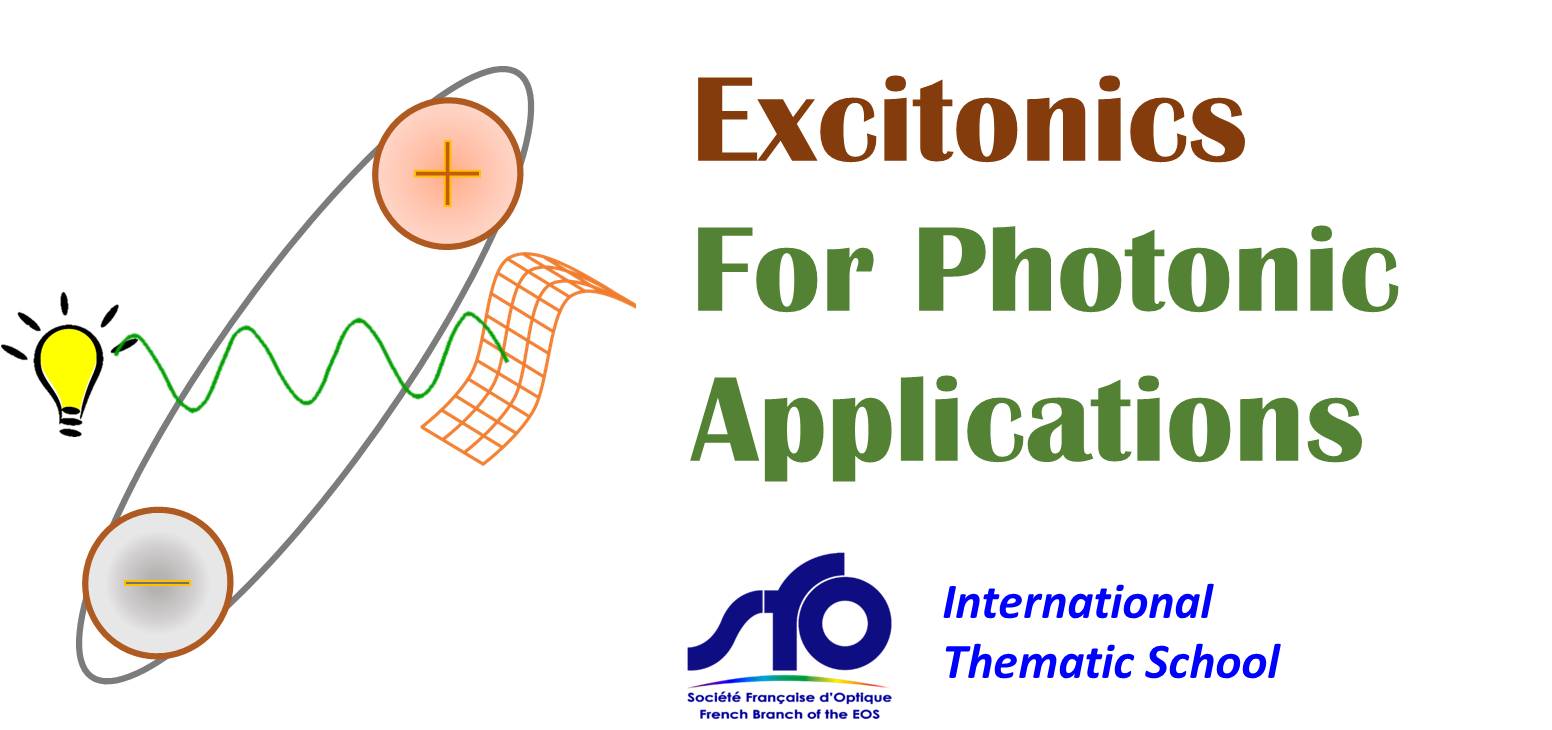 Scientific Committee
Sébastien Chénais (Université Paris 13, Villetaneuse)
Emmanuelle Deleporte (Ecole Normale Supérieure Paris Saclay, Cachan)
Damien Garrot (Université Versailles Saint-Quentin)
Riad Haïdar (ONERA, Palaiseau)
Lionel Hirsch (IMS, Bordeaux)

School calendar
Deadline for application : January 22, 2018
Early bird registration deadline : March 26, 2018
Les Houches is a village located in Chamonix valley, in the French Alps.
Established in 1951, the Physics School is situated at 1150 m above sea level in natural surroundings, with breathtaking views on the Mont-Blanc mountain range. Les Houches Physics School is funded by Université Grenoble Alpes, CNRS, Grenoble-INP, ENS Lyon, and CEA. Ecole de Physique des Houches, 149 Chemin de la Côte, F-74310 Les Houches, France.
https://houches.univ-grenoble-alpes.fr/